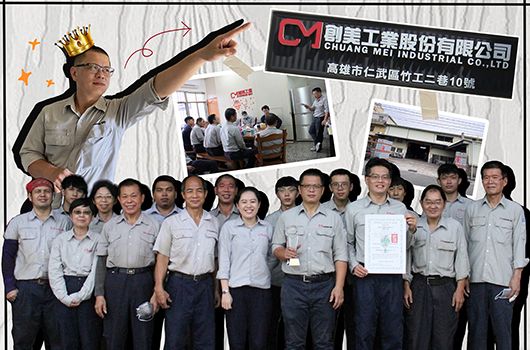 Company
Chuang Mei creates to reach a new era of food processing
Chuang Mei Industrial Co., Ltd. CM, established in Kaohsiung, Taiwan, a professional manufacturer of aquatic food processing and conditioning machinery and soybean food machine.
---
Since 1977, CM has provided services of customized products, which can quickly respond to customer needs, and it is even more diversified in food machinery projects. CM will be reborn with a new vision, and is willing to create and grow together with customers, and move forward to the next 40 years, and continue to create a new era of delicious food for Taiwan's food processing machinery.
Corporate Values
Chuang Mei does not forget the concept of entrepreneurship, insists on creating "the best standard of modern food conditioning and processing", and leads the company to create higher core values. With sincere communication, quality assurance, persistent concepts, professional technology and front-end innovation , to create a unique enterprise kingdom, look at the world, and achieve integration with the world, "create high-quality and efficient products, export from Taiwan to the world."
Business Model and Social Responsibility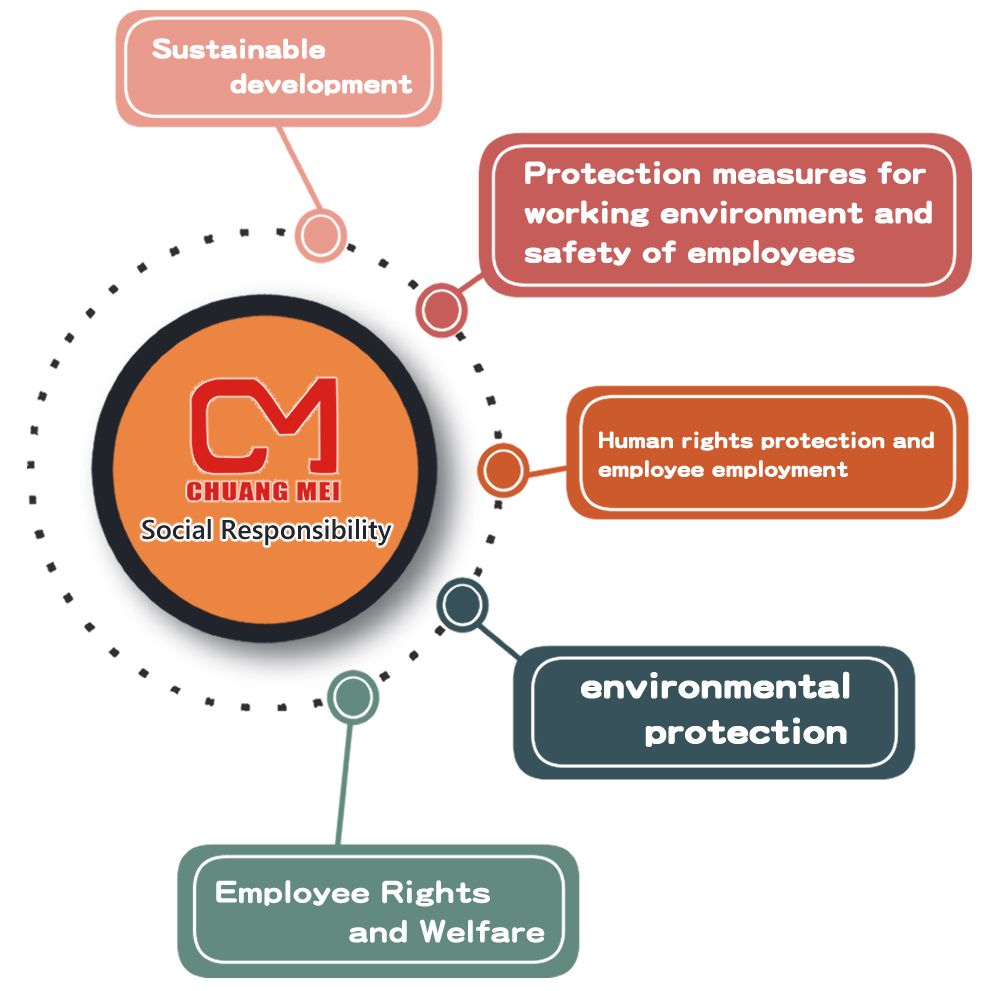 Chuang Mei is not only committed to professional services and quality improvement, but also committed to sustainable development in the company's operation and promotes corporate social responsibility, and pursues company development and sustainable concept symbiosis. Regulations, protect the rights and interests of colleagues, and actively improve and provide high-quality working environment and superior welfare measures, break the stereotyped thinking of traditional industries, and create a happy enterprise.

Professionally, we continue to develop and innovate products, expand the scope of research and development to different food machinery, and actively develop various food machinery patents; actively cooperate with academic units, fulfill social responsibilities, and provide vocational school students with opportunities to work.

Regularly donate to "The Garden of Hope Foudation", "Worldpeace"...and other charitable organizations, and donate materials regularly to students in remote areas with kindness Spirit, do your best for sustainable development and management.
Movies