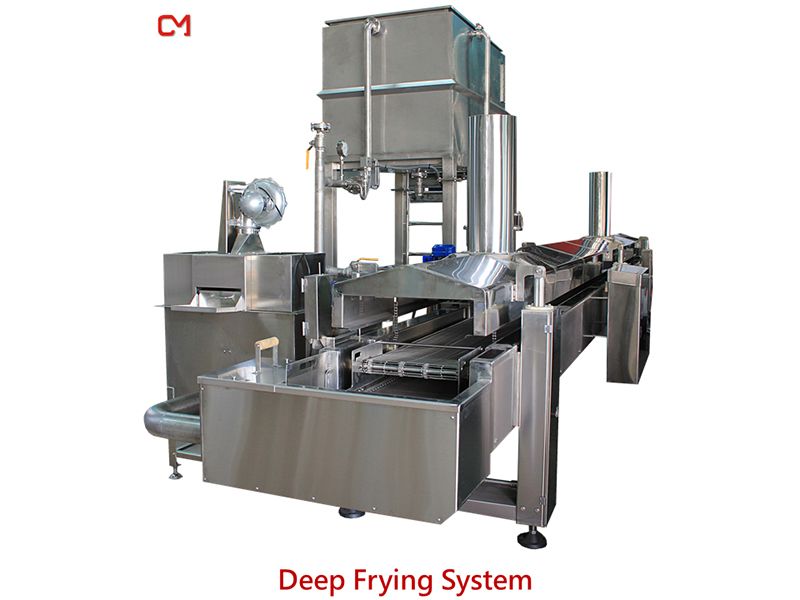 Frying & Cooking Machine
Frying Machine, Oven, Steam Cooker
Frying & Cooking Machine provides Vacuum Oil Filter Machine, Coiled Heat Exchanger, Continuous Frying Machine, Continuous Filter Machine, Soot Filtering Equipment, Smoked Equipment, Jet Tunnel Ovens, Continuous Steam Cooker and other machines, which are suitable for all kinds of frying, steam cooker, smoked, ovens and other products, such as fried chicken / pig / fish steak, fried tofu, steamed dumplings, steamed buns, smoked salmon, smoked ham, grilled pizza, barbecue and other wide range of food applications, can also be customized according to customer needs, solve customer process problems, and provide customers with the most complete services and choices.
---
Product Catalog Download
Welcome to download the latest product catalog.

Download
Frying & Cooking Machine - Frying Machine, Oven, Steam Cooker | Taiwan-Based Food Processing Machine & Equipment Manufacturer | CHUANG MEI INDUSTRIAL CO.
Based in Taiwan since 1977, CHUANG MEI INDUSTRIAL CO. has been a food processing machinery manufacturer. Their main processing machines, including Frying & Cooking Machine, food forming, coating, frying and cooking machinery, as well as food refrigeration coolers, conveyors and lifter equipment.
CHUANG MEI Industry has more than 45 years of experience in food processing machinery manufacturing. It has complete self-development ability, provide customized and accurate humanistic consideration design, and are consistent with comprehensive, formal and multi-functional opportunities. CHUANG MEI focuses on producing of aquatic food processing and conditioning machinery and offering friendly services to customers.
CHUANG MEI, CM has been offering customers food cooking machines, both with advanced technology and 45 years of experience, CHUANG MEI, CM ensures each customer's demands are met.